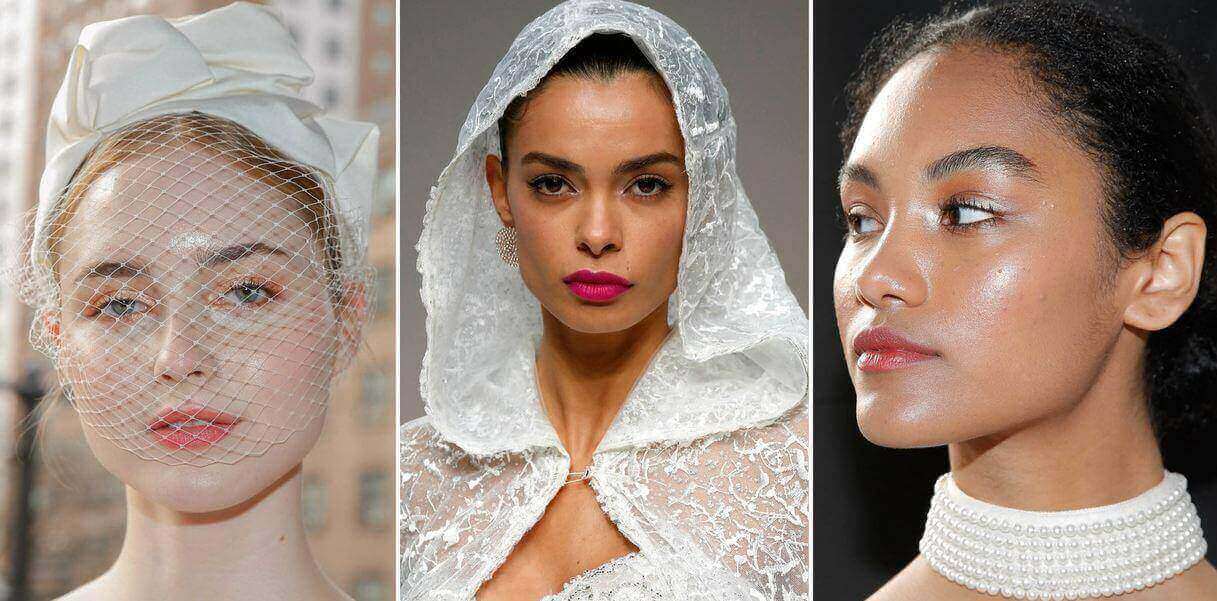 "And they lived happily ever after" is a saying all too familiar in the ending of almost every fairytale. Chances are after watching Cinderella or Sleeping Beauty, your mind was whisked away into a perfect world where you found your prince charming, and you lived happily ever after. Well, chance became a reality, and here you are, getting ready for your big day.
And it's no surprise that planning a wedding is a big deal. From picking a wedding dress, setting a location, compiling a menu to décor, it can get pretty hectic. There's also the little matter of adorning your bridesmaids. So how should you go about it?
Well, here are a few pointers.
Pay Attention to the Eyes
Messy makeup is sure to light up your wedding photos just not in a good way. That necessitates paying attention to every small bit of their look, including eye makeup. You can't think of eye makeup without thinking about eyeshadow.
The trick lies in finding the best eyeshadow to match your blush bridesmaid color scheme. You'll want something that creates a shade between pink and brown, perfect for a smoky eye effect. And whether it's a cream or a powder, go for something that gives the desired finish. Also, choose an eyeshadow that's long-lasting and waterproof in case things get too emotional, as there's bound to be some water-works at some point.
Foundation is Paramount
The first thing when handling your bridesmaids' foundation is understanding their skin types. It's important to know that there are four skin types, namely dry, oily, normal, and combination. For combination skin types, in particular, getting the best foundation can be a bit tricky. So what should you be on the lookout for?
For starters, the ideal foundation for combination skin adds hydration to drier parts of the face without making the oily parts shinier. A good foundation should also cover the face effortlessly without leaving lines or streaks. Be sure to look for something that's able to cover black spots and blemishes well while also lasting the length of the day.
Prime Time
Before any makeup routine, you'll want something that preps the face for what's coming. Primer does precisely that by smoothing out your face and blurring out pores. Sometimes, that acne breakout happens when it is least expected. If so, primer is there to come to the rescue.
It's worth noting that primer application should be made after a face wash to get rid of dead skin cells and sebum. Then, apply the primer using a slightly damp sponge or for best results, use your fingers. That way, the primer gets to blend in with your skin nicely. For an excellent overall look and finish to their makeup, a primer can't be ignored.
Lip Service
Cake without frosting. It seems rather strange. Well, that's the same concept when it comes to makeup. It would be unthinkable to take care of all other aspects of your bridesmaids' look and forget lips.
When choosing what to put on their lips, go for something with a hint of tinted balm rather than a full-on color. That way, as the day progresses, it'll be easier to reapply with a little bit of dabbing. Tinted balm has a way of making the lips pop. For a slightly stronger yet subtle shade, try going for some softer matte lip creams or butter gloss.
Check On Cheeks
For a neat all-round finish to your bridesmaids' look, make use of some blush to make their complexion pop. So go for some blush that is long-lasting and creamy and put it on the base of their cheeks to give a slight hint of color.
The best way to apply blush would be to use a soft pad with the ring finger and pat the color onto the skin using fingertips. This technique ensures a smooth and even application. After application, hand washing is vital to prevent any smudges on the dresses.
Remember Sunscreen
For that outdoor themed wedding, sunscreen is essential. Dermatologists suggest that SPF should be reapplied every two to three hours to keep out those harmful sun rays. And it's possible to incorporate sunscreen into your bridesmaids' makeup routine.
Before putting on any makeup, get your bridesmaids to put on some sunscreen directly onto their skin. For the best results, go for SPF sunscreen that blocks out 98 percent of UV rays, offering more protection.
Counters
Counters are a great way to get a sculpted face. So, consider it for your bridesmaids. Achieving the perfect contours is quite a challenge, but it isn't unattainable.
For starters, map the face then with a beauty blender, tap over areas of the contour colors to blend it with the foundation. Next, mix the excess product using a wet beauty blender and finally dust the face with a bit of loose powder and bam! Counters are then at the ready.
Don't Forget the Lashes
When it comes to lashes, the trick is to try and create thicker, more voluminous ones. For an impressive look, curl the lashes using a curler and apply a lash booster for a silky shine. Next, apply mascara carefully by placing the brush at the root of the lashes and applying an upswing towards the tips.
For extra strong lashes, lash growth and repair balms are the best bet. So if any of your bridesmaids suffer from lashes that aren't as strong and thick, have them apply this balm every evening for better results come the day of the wedding.
Nail Polish
It would be ideal to have a color scheme that matches for all your bridesmaids. So, pick a nail polish color that compliments their dress colors. Avoid screaming colors that would compete with the color scheme. Olive, charcoal black, teal and navy all bode well with blush.
Yes, planning your wedding can be hectic. You might find yourself on the verge of sanity, trying to organize everything into what you want it to be. With these tips, you have all you need to get your bridesmaids ready for the big day. And they'll have to thank you for it.